전체
Meetings in Iraq with Minister of Trade, Deputy Minister of Transport, and Secretary-General of the Iraqi Cabinet Secretariat
2023-01-27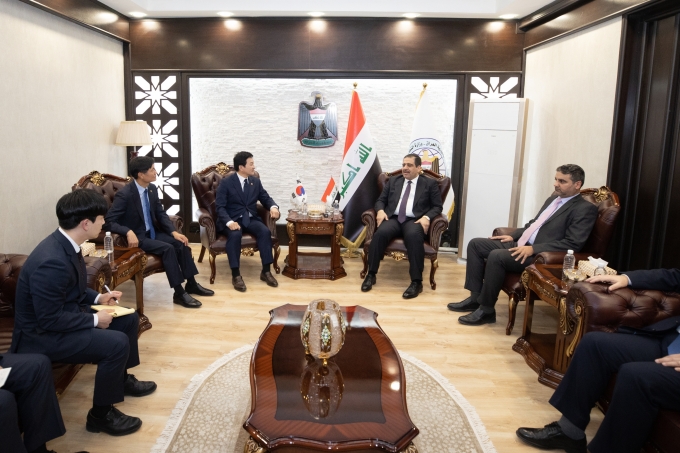 On Wed. 25 January, Minister Won visited Baghdad, Iraq, and met with Minister Atheer Dawoud Salman Al Ghrairy, Ministry of Trade of Iraq, to have agreed on hosting the 9th Korea-Iraq Joint Committee (Chief Representative: Minister WON Hee-ryong, MOLIT) as soon as possible during the first half of this year.

The Korea-Iraq Joint Committee, a cooperation channel between the governments of the two countries, has not been held for five years since the 8th meeting was held in Baghdad back in 2017. As a result, high-level channels between the two countries could be reactivated on the occasion of this visit to Iraq for suggesting the 9th one by the Minister Won.

In addition, Minister Won had meetings with H.E. Taliv Abdulah Baeish Al-Saad, Iraqi Deputy Transport Minister, and Hamid Naim Khudair Abdullah Al-Ghazi, Secretary-General of the Iraqi Cabinet Secretariat, respectively, to actively support the participation of Korean companies in major projects in Iraq, including the Light Rail Transit in Baghdad and the new Al Faw Grand Port construction project, etc.